Visit us on stand 16 A43
This year, we'll be back in the busy Hall 16 at K and exhibiting together with Davis-Standard. Throughout October's eight-day long event in Düsseldorf, Germany, you'll conveniently find us on stand 16 A43. The co-designed stand reflects the exciting changes we've undergone since the last K edition.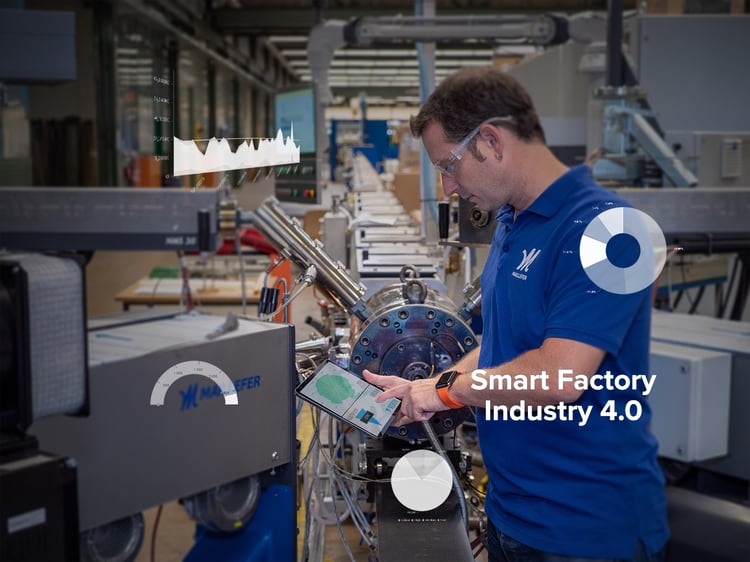 Indeed, bringing value, technology and competence to our customers are our top goals. For the show's duration, our stand becomes home to innovations for a variety of extrusion applications. We are eager to share our progress with partners and friends at what promises to be a great event.
Elastomers are here
The welcome arrival of elastomer manufacturing solutions from Davis-Standard are folded into the Maillefer sales portfolio. Medical and automotive applications are particularly well represented. Medical grade silicone tubes, wound drains and catheters are produced on our silicone extrusion lines, while hydraulic and automotive hoses, as well as automotive seals are extruded with our elastomer lines. These additions give major names in the elastomer industry access to Maillefer's strong sales and service platform from operations throughout Europe and the MEA regions.
Innovating with a smart factory
Maillefer's Bluebox demonstrates an Industry 4.0 data strategy developed for high-speed acquisition and storage from all levels. Together with our stand builder we have put together a lively implementation of a smart factory, where data from our different exhibits including the stand itself are correlated into informative dashboards. The real-time exhibit provides visitors with insight on how Industry 4.0 applies to their particular manufacturing environments.
From components to complete solutions
A series of Maillefer components will be set-up for visitor viewing. They include our popular MXC series extruders, ECH extrusion heads, and presentations of our downstream equipment including the most recent versions of our coilers and reelers.
Our pipe & tube applications will be well represented on the stand. Solutions include complete manufacturing configurations for automotive fuel and vapor tubes, micro-drip irrigation laterals, heating & plumbing pipe, blown fiber micro-duct, elastomer tubes, medical tube, offshore flexible pipe, custom pipe & tube as well wire & cable.
Competence that counts
Maillefer Services will be available for bringing you value to your existing equipment starting with the 24/7 Helpdesk up to tailored Service Level Agreements. We are proving that competence counts in each situation.
Our people from Switzerland, Finland, Shanghai, Moscow, India, Egypt and the USA, as well as dozens of agents and partners from around the world are eager to welcome you on stand
16 A43 this fall. We've assembled the experts on components, extrusion packages, consultation, smart factory, and more all in one location.
Sign up now to organize your individual meeting or contact us for further details about Maillefer at K during October 16 to 23, 2019.
Marketing Team
info@maillefer.net