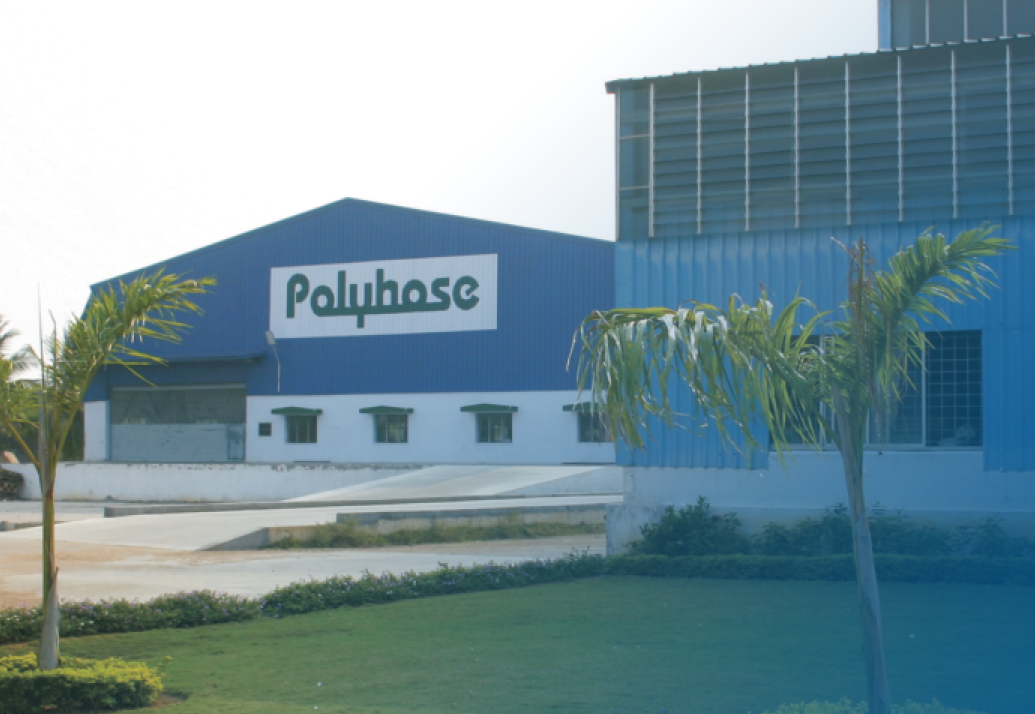 Polyhose India is a manufacturer of thermoplastic tube, spiral and cross braided high-pressure hydraulic hose, PTFE hose and PVC braided hose for automotive and industrial applications. Maillefer has established a Service Level Agreement (SLA) with Polyhose that guarantees Technical Inspection visits and Service Support Desk with priority response. The agreement specifies the frequency of interventions and the resources involved from both Maillefer locations in Switzerland and India. Polyhose also benefits from privileged access to the Support Desk, including remote connection via Internet.
Scope of the SLA
Mr. SJ Ali Asger, Director of Polyhose, lists the lines that fall into the scope of contract. "The agreement targets the three lines delivered by Maillefer in 2011. The first two lines are for single layer automotive high pressure hose, where one produces the inner tube and the other lays the coating. The third line is for high performance five-layer automotive tube."
Performance levels kept
About the decision to go with an SLA, Mr. SJ Ali Asger explains. "The goal is to keep the lines at their original performance levels. Polyhose contracted an SLA as a means to secure certain Maillefer Services for our facility. Our most immediate needs are for Technical Inspection to be done on a biannual basis, and reserving priority response from the Service Support Desk including the possibility to perform a remote connection on our lines."
Performing regular inspections
"We are fortunate to have access to a Maillefer engineer in Mumbai", continues Mr. SJ Ali Asger. "During Technical Inspection, the engineer works alongside a specialist from Switzerland. We get a lot accomplished during those few days and, most importantly, after the scheduled inspection. Indeed, our maintenance team implements the list of recommended improvements needed for the lines."
The SLA advantage renewed
The SLA gives customers like Polyhose satisfied timely response and planned interventions. A choice of Support Services, Maintenance Solutions, and Performance Solutions are available when contracting a tailor made agreement that will fit the specific needs.
Is Mr. SJ Ali Asger pleased with the decision to put in place an SLA with Maillefer? "When the contract reaches the validity term, we simply let it renew itself for another period."
Marc Siegfried
Service Manager, Maillefer Services
marc.siegfried@maillefer.net