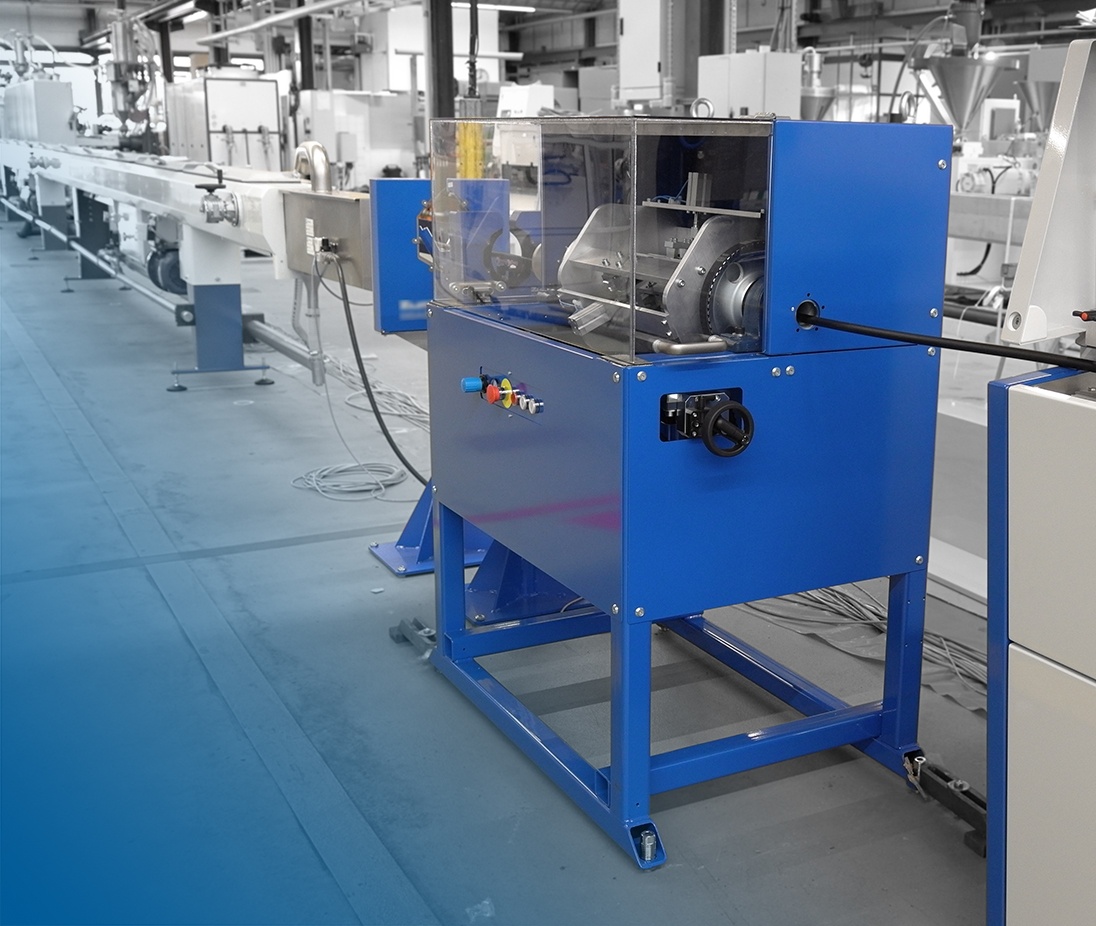 The anti-rotation system ARS 25 has been designed especially for our heavy wall micro-drip irrigation extrusion line.
Keeping emitters lined-up
Extruded pipe may have a tendency to twist on itself, thus the emitters are not lined-up correctly for drilling. The ARS 25 offers a solution by exerting a counter rotational force on the pipe before it enters the drilling unit. The holes can then be drilled accurately with the emitter pool in the correct position.
Intuitive operation

The principle is to constrain the pipe to stay in right position with the help of three concentric sets of rollers held in place pneumatically. The degree of anti-rotation is adjusted one way or the other with a simple turn on the crank handle. The number of turns is limitless – one way or the other. Plus, there is no need to return to an initial position during set-ups. The anti-rotation degree adjustment is relative to the tube's position when first entered into the ARS 25.
If anti-rotation is not required, the ARS 25 can be deactivated so as to let pipe (max. 32 mm) freely pass through the machine. A push button on front panel simply releases the pressure applied by the rollers.
Benefits
A consolidated assembly with three concentric sets of rollers
Safe operation with protective construction and electrically controlled cover
Ease of use with push button control and adjustment crank
Limitless adjustment in both directions.
Ernst Geider
Technical Sales Director, Micro-Drip Irrigation Solutions
ernst.geider@maillefer.net