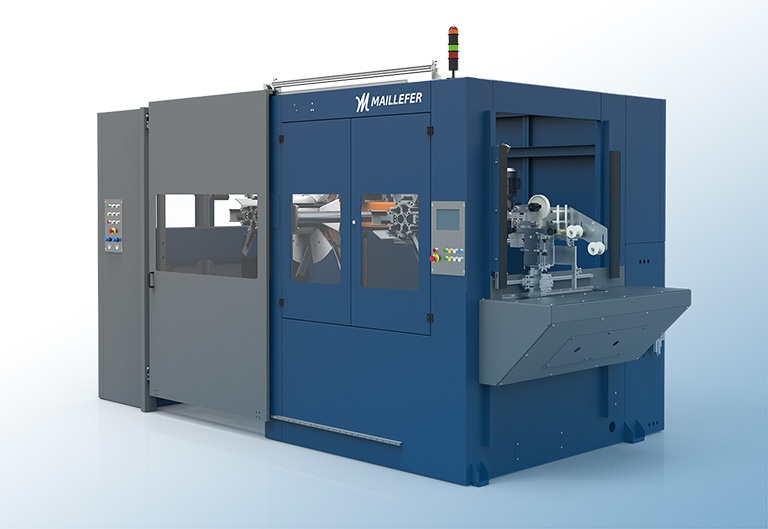 Great news for pipe manufacturers! We've just reduced cycle times on all recent TCA coilers by 6% to over 10%. Plus we've added a single strap feature on our smaller model. Imagine what those fewer seconds can get you in terms of coil lengths. The ability to satisfy buyers with coils in sizes ready for consumers may be the manufacturing advantage that you've been waiting for.
Strap it faster
Could a single strap per coil be enough? We've added this feature to one of our TCA models to give you the shortest cycle time possible. Meanwhile, our four other models all offer from two to six straps per coil. And for all TCA coilers, we've optimized operations to achieve faster cycle times, regardless the number of straps per coil programmed.
TCA features
Our TCA range of coilers are specially designed to coil flexible pipes with diameters starting at 6 mm up to 32 mm. Coil transfer and eject are achieved while maintaining constant production line speeds. Dual turrets are adjustable according to desired coil dimensions. Chose the cutting option that is best for the pipe's specificities. TCA coilers are either equipped with a built-in cutter, or work with a separate blade or saw.
At home in your factory
Whether investing in a new line or upgrading your winding unit, consider a fully automatic TCA coiler. It fits in easily to a multitude of factory layouts and flows. With a TCA coiler, you get the quick cycle times that bring the extra advantage of coils lengths that will satisfy your buyers.
Jean-Pierre Genton
Sales Director, Pipe & Tube
jeanpierre.genton@maillefer.net