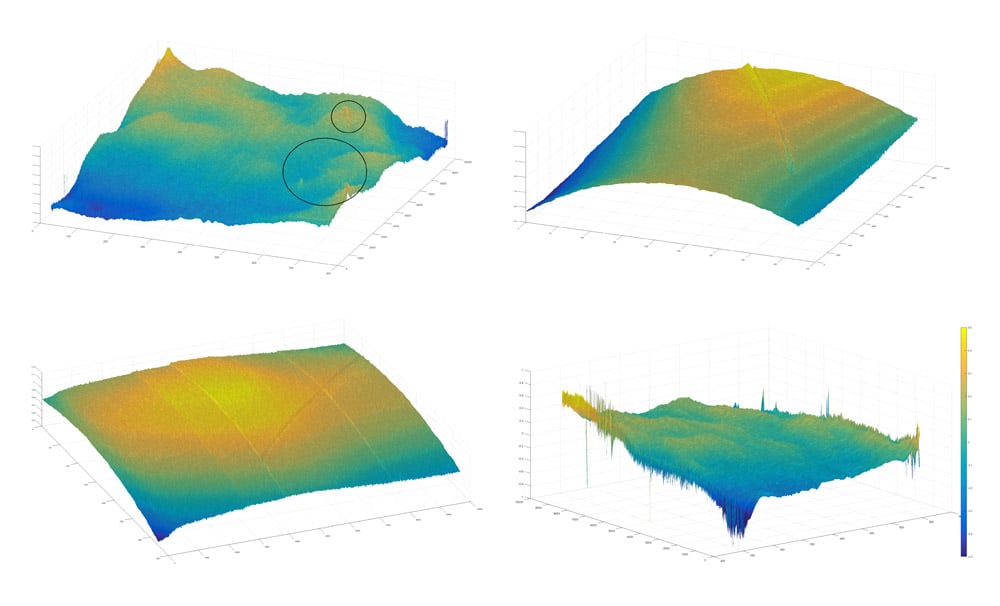 As a part of our digitalization efforts, we have aimed at measuring extrusion process quality in real time. It is our continuous goal to push the boundaries of what is possible and to develop our extrusion technology to new heights.
Constant struggle for balance
Especially in power cable production, the balance between output, melt temperature and material homogenization is a constant struggle. Operating at the high end of your insulation extruder output can cause slight decrease in the geometrical quality of the cable core. Waviness of the surface may appear, as well as increased ovality or flatness. The severity of these issues will vary depending on the XLPE material, used generation of screw, as well as extrusion and CV process parameters. Nevertheless, they will appear when going for higher output with the same extruder.
Our new system offers a way to continuously monitor extrusion quality. Together we can find an optimal set of parameters together and increase CV line productivity.
Down to the cable core
Another notable aspect is the ability to scan the whole cable core surface during production. If there are any defects visible on the cable core surface, they are detected and immediately reported to the operator. Depending on the defect type, the operator can then take immediate action to fix the issue causing defects or stop the line to avoid generating unnecessary scrap.
Constant and accurate monitoring of the geometry will also make it possible to notice gradual changes in cable core quality. Gradual increase in flatness, ovality or diameter variations can indicate a need for certain maintenance during the production, or before the next production run at the latest.
Whenever you are trying to improve a process it is necessary to have a way to measure performance and quality simultaneously. For extrusion processes, we have developed just that.
Mikko Lahti
Director, R&D
mikko.lahti@maillefer.net