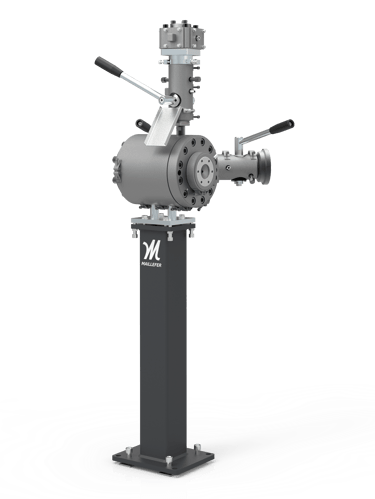 The new three layer crosshead ECH 12/20 DL + skin is designed especially for
photovoltaic, train cables and building wire applications. The crosshead is designed to meet the toughest requirements in the variety of material selection in the photovoltaic applications.
The crosshead can be used in single, dual or three layer applications. For a single layer extrusion, a dummy distributor replaces the striping or skin extrusion distributor.
High performance, excellent concentricity and user friendliness can be achieved with this fixed centered crosshead. The main distributors of this crosshead are conical shaped and very easy to dismantle and clean without special tools. A radial disk type distributor is used in striping or skin extrusion.

• Cable diameter: 20 mm
• Entry diameter: 12 mm
• Precise quality to meet the toughest requirements of cable manufacturers
• Optimized material distribution geometry
• User friendliness
• Wide material selection
Mikko Lahti
Director, R&D
mikko.lahti@maillefer.net