Billy Rae, Chief Operating Officer at Emtelle UK Headquarters, shared his views about blown fiber developments with us about four years ago. His words then never ring clearer today, judging by recent news concerning their German operation in Erfurt.
"Working together since 1993 with Maillefer on manufacturing solutions has allowed us to really understand and develop our capabilities, strengths and capacities, thus allowing Emtelle to become the unrivaled expert in its specialist field and undoubtedly the first high-volume producer in the world of blown fiber tubing", says Mr. Rae.
Expansion in Germany
Amid the German government's measures to move towards full-fiber solutions throughout the country, Emtelle GmbH has proceeded with land purchases adjacent to the existing plant, hiring of additional personnel, and the acquisition of additional production capacity. For the later, Maillefer is working hand in hand with Emtelle to supply new state-of-the-art extrusion lines that allow for high-speed, efficient microduct manufacturing at the plant.
The Managing Director of Emtelle GmbH, Ralf Gorontzi speaks about the purchase. "Emtelle has always been driven on delivering the highest quality product and service solutions to our customers across the globe. Our initial investment in the acquisition of Moore GmbH further emphasized our determination to be at the center of the German and European market; but we won't stop there – as the market grows, Emtelle too will grow, and the purchase of the new extrusion lines is a natural progression for the company. It's important that we have the optimum technologies behind our product portfolio to manufacture our solutions in a high-quality way and this machinery from Maillefer allows us to do just that."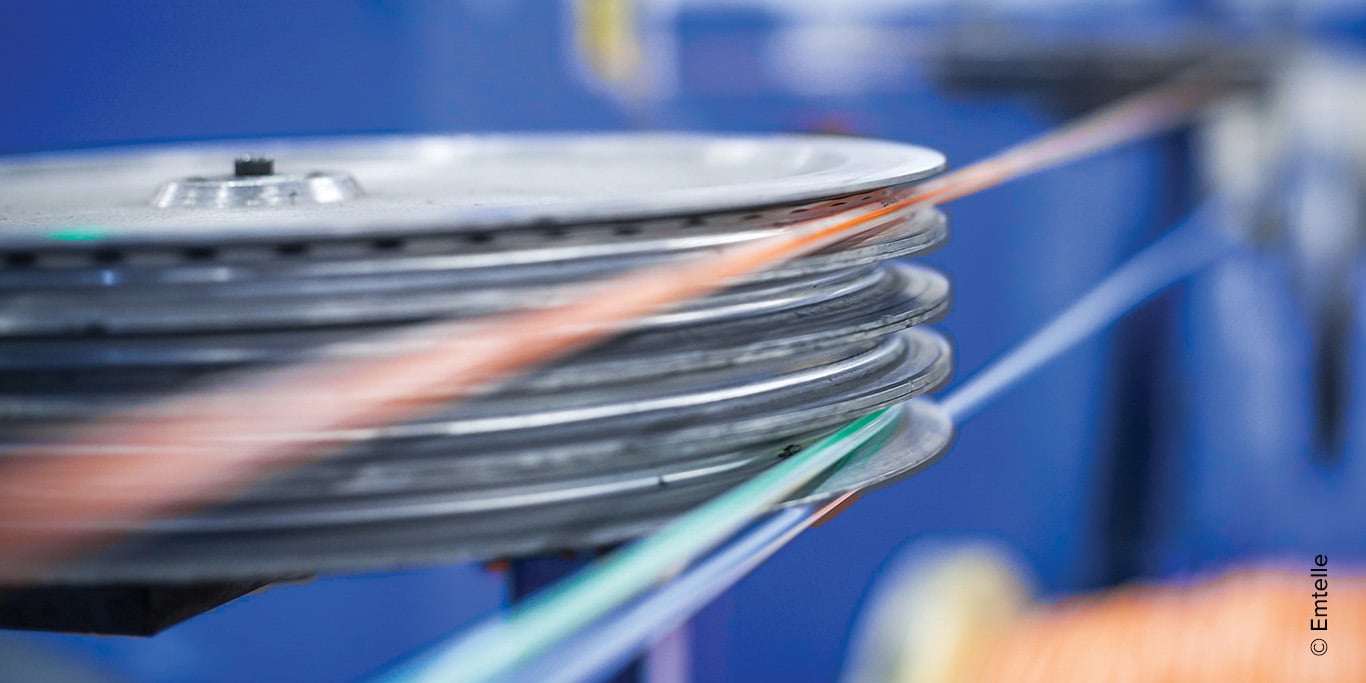 Maximum output for premium quality
Philippe Moeschler, Maillefer's VP for Pipe & Tube applications, emphasizes, "We design our extrusion solutions and systems to guarantee perfect stability while processing our customer's products at the highest performance. By supplying such turnkey solutions to Emtelle, a customer who already excels in their manufacturing process, we assist them in expanding the existing range of extrusion lines. We expect to see Emtelle continue maximizing output and delivering premium quality microduct solutions to an ever-demanding market".
This investment comes as part of Emtelle's ever-expanding focus and delivery to the European market. Through continuous development and innovation, Emtelle places itself at the forefront of high-volume production of blown fiber tubing across the globe.
Philippe Moeschler
Vice President Pipe & Tube Business Line
philippe.moeschler@maillefer.net
Photos courtesy and © Emtelle