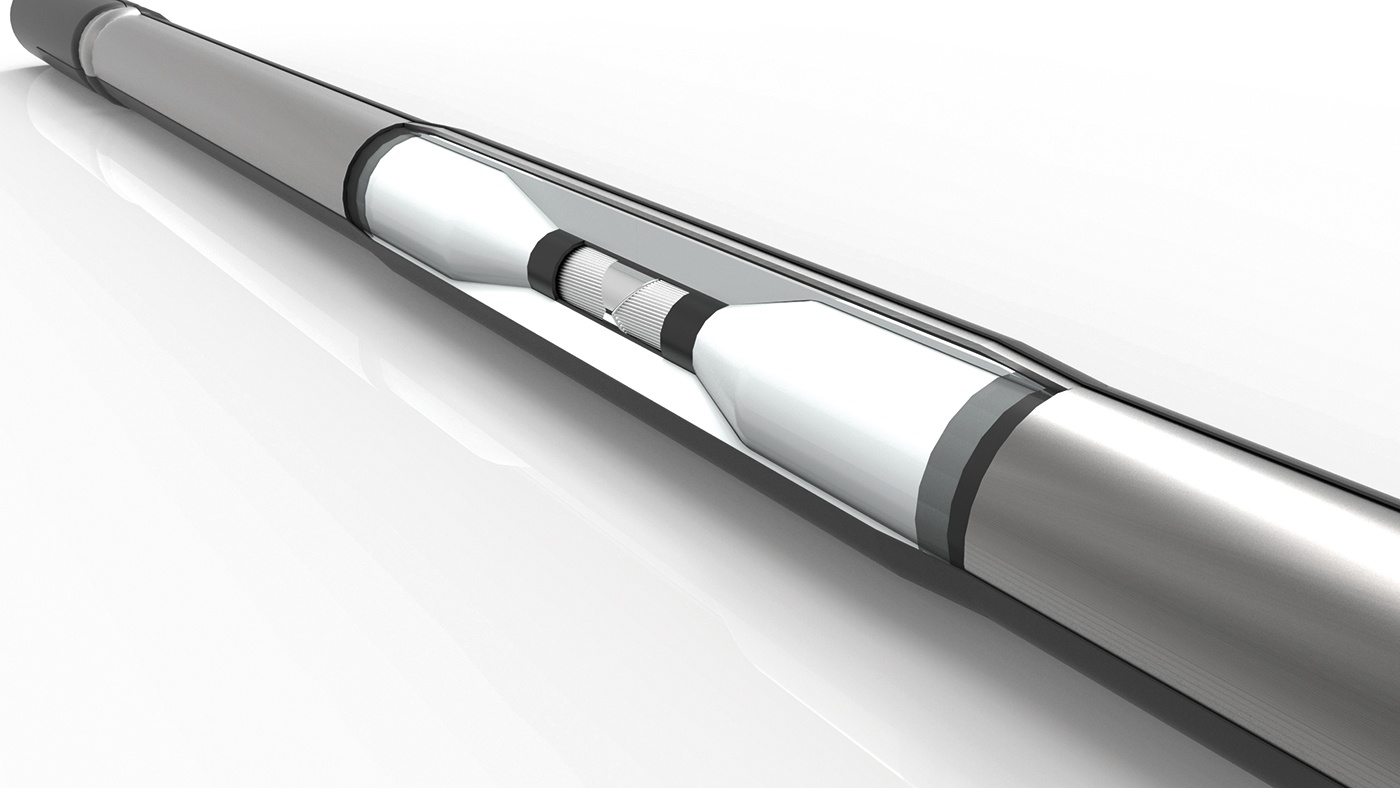 A Cable Technology Package (CTP) is developed especially for High & Extra High Voltage Subsea Cable (AC) Flexible Vulcanized Joints (FVJ). The CTP was presented at the wire 2018 exhibition.
The concept of Technology Process Management (TPM) aims to include the complexity of technology and quality control (QC) issues in different processes within cable system design and manufacturing. The first CTP based on TPM is purely focusing on the complexity of producing AC XLPE submarine cable factory joints up to 245kV (CTP-FVJ/AC).
Joints in subsea cable
The target is to control the whole joint project from start to end, including issues such as certification of welders, jointers, dynamic instructions and calculations for design and manufacturing as well as statistical tools for historical joint data and reporting.
Software for dynamic logic is included, as well as calculation of both vulcanizing and degassing parameters. When starting up new technologies, for example AC XLPE factory joints, the complexity is not solely related to the manufacturing itself, but also other parts, such as:
Factory joint prototype development process
Factory joint personnel certification process
Factory joint design and manufacturing process
Factory joint post-processing
Factory joint testing
Factory joint quality control
Subsequent production control
Reporting and listings of material and equipment.
These conditions will require significant time and effort before they are stabilized. The concept of TPM aims to integrate these parts into one software tool, for example CTP-FVJ/AC.
The benefits for utilizing CTP
Random failures are reduced; any possible weak performance is most likely attributed to systematic weaknesses, which are more easily traced using CTP
Higher end customer satisfaction with higher accuracy in quality control levels and reporting
Higher in-house values for documentation and direct access to treatment of data.
The initial investment in CTP is covered by what a single failure after cable installation or a few failures during manufacturing would cost.
Timo Mäkelä
Product Manager
timo.makela@maillefer.net