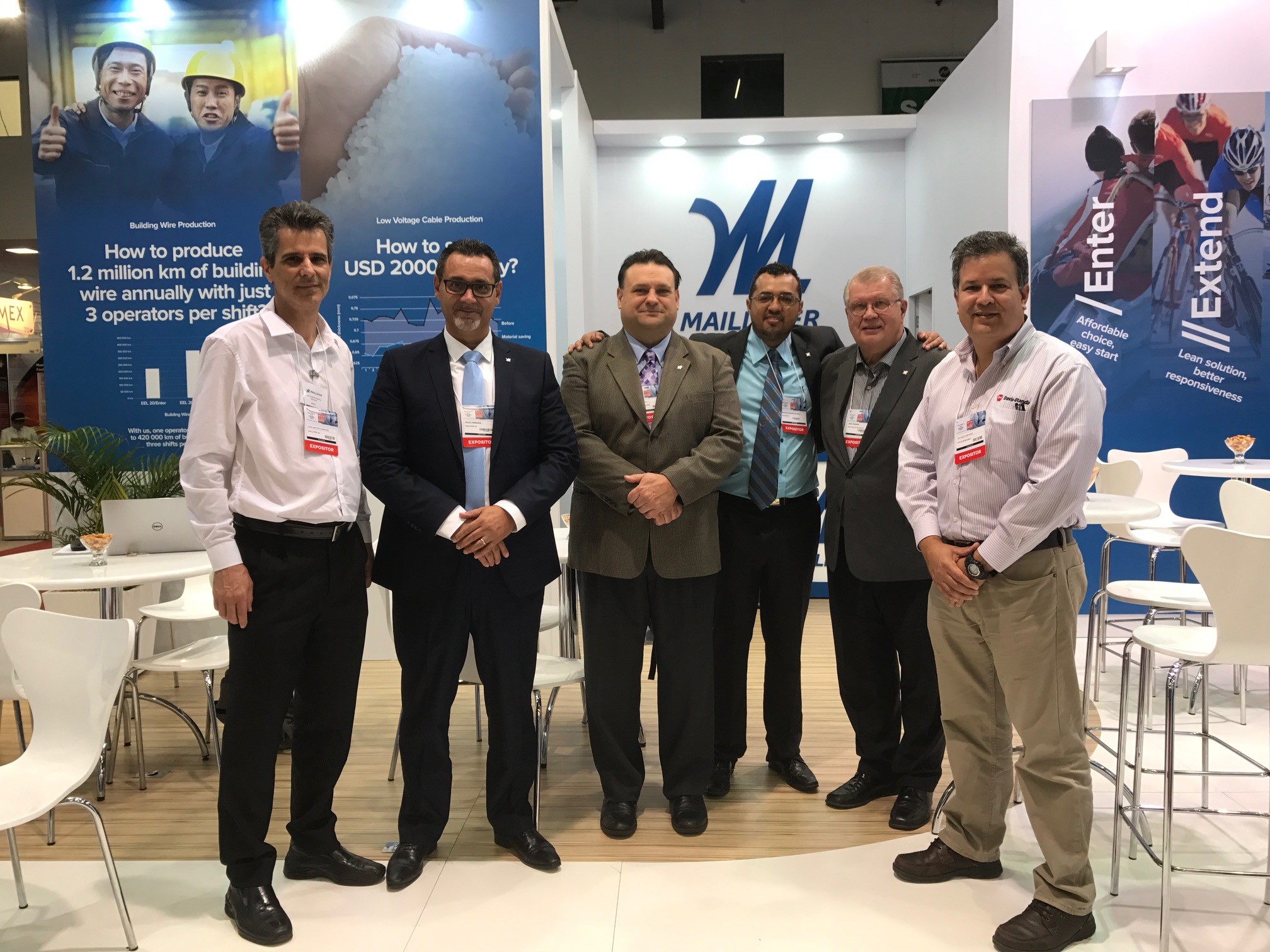 Maillefer was proud to be part of wire South America 2017, an event collecting hundreds of exhibitors and thousands of visitors from around the region. The exhibition was organized in São Paulo, Brazil.
Earlier this year we announced that Davis-Standard and Maillefer have become one organization and in Brazil, we participated the event together, as one company. Together, we can provide you with the most compelling and extensive W&C and P&T offering covering all main applications. We will have a broader, more comprehensive offering of production solutions especially in the rubber and low voltage cable, and medical tube applications.
Many thanks to all visitors for helping us to build a fantastic show in São Paulo. In case you have any questions concerning our offering, please contact us for more information. We are happy to help you to improve your business, and we hope to see you again in future exhibitions.
Veikko Nieminen
Director, Sales & Marketing, W&C Business Line
veikko.nieminen@maillefer.net