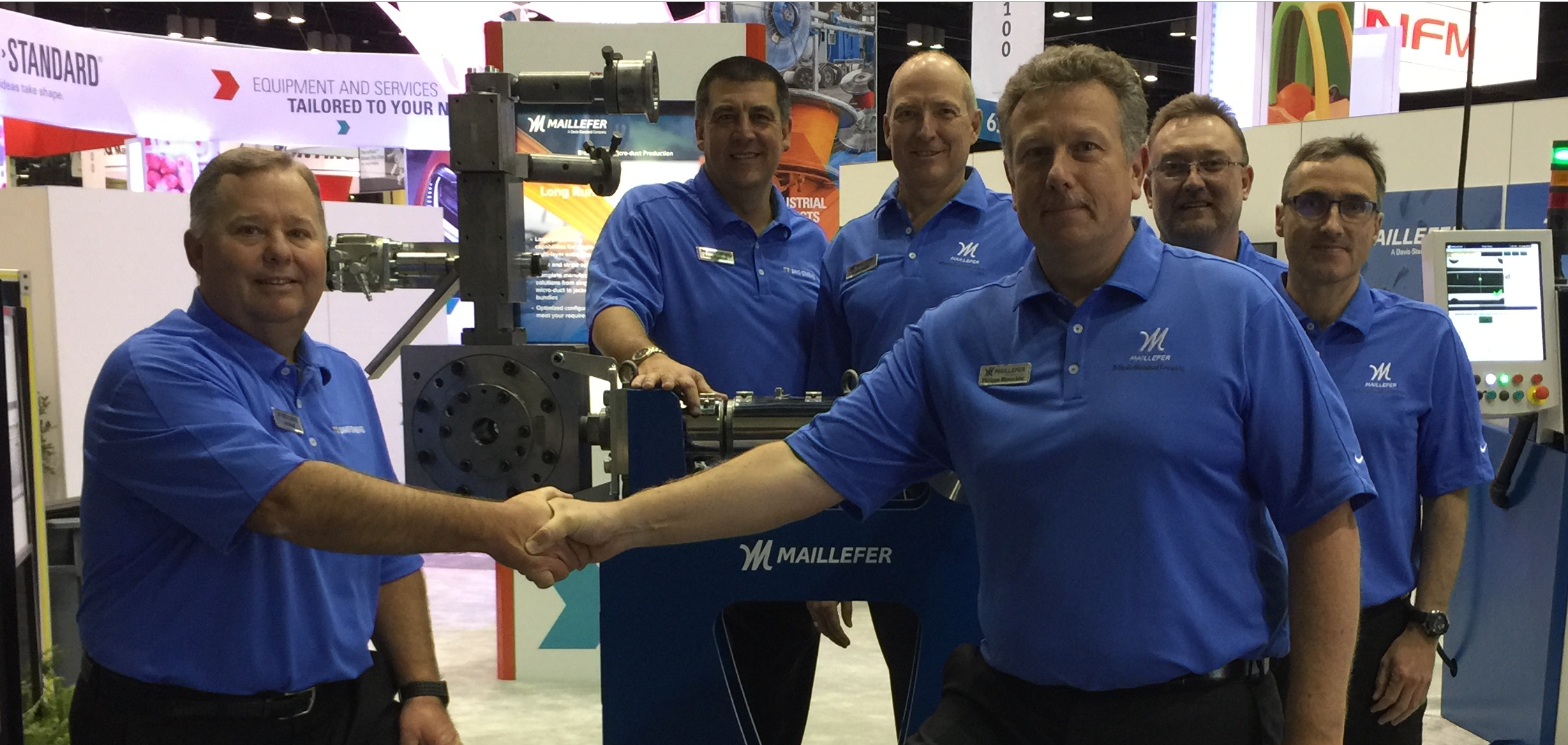 Less than two days left before the most important plastics show in the Americas reaches its end. Maillefer is extremely pleased to particate at NPE in Orlando, Florida and looks forward to greet more visitors before the exhibition's closing on Friday.
"We are having great discussions here with pipe & tube customers coming from both continents. They are eagerly outlining projects that represent all the types of applications we have to offer", begins Philippe Moeschler - VP of Maillefer's Swiss operations.
"Investments are being targeted for fiber micro-duct, hot water PEX pipe, micro-drip irrigation and landscaping tube, flexible petrol pipe, automotive fuel tube, and special pipe & tube systems. Our multi-layer extrusion technology and our ability to deliver complete solutions with full service seem to offer convincing arguments."
The political climate suggests another motivating factor. "Manufacturers express a need to see more production capacity back to the USA. Modernisation and new equipment are in their plans".
Maillefer is co-exhibiting with Davis-Standard on booth W5947. "The cooperation gives us a way to offer visitors a very large choice from where they can get specific answers to their needs, all at a single location. I like experiencing the synergy generated by our two companies", continues Mr. Moeschler. "Both Maillefer and Davis-Standard are truly proving to be Strongest Together."
Time is short. Join Maillefer with Davis-Standard now on stand W5947 at NPE in Orlando.