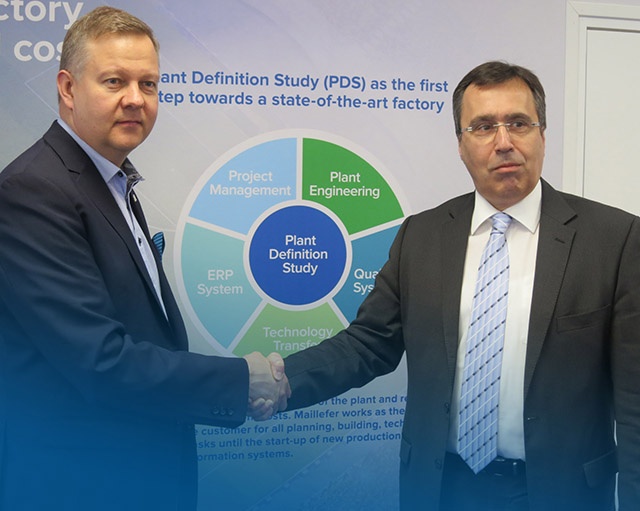 Mr. Juha Hiltunen from Maillefer (left) and Dr. Manfred Moser from ADVARIS.
Maillefer and ADVARIS Informationssysteme GmbH have agreed upon a strategic partnership in regards to Maillefer Factory System and its Enterprise Resource Planning and Manufacturing Execution System (ERP/MES).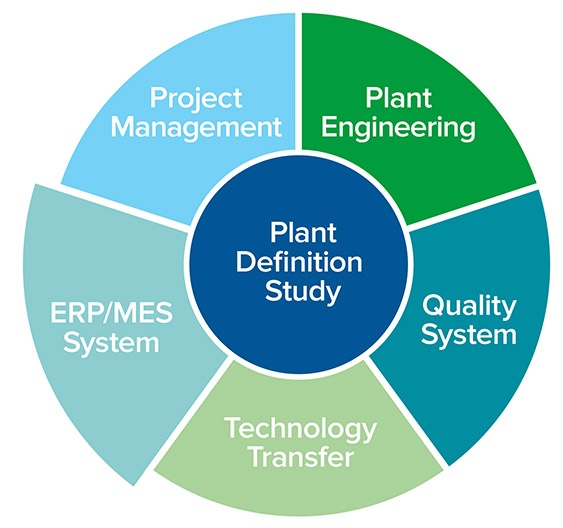 The ERP/MES solution is a key element in Maillefer Factory System and therefore ADVARIS was an obvious choice. They are the number one software and consulting enterprise offering dedicated solutions for the wire and cable industry.
Founded in 1997, ADVARIS is amongst the pioneers of operation management systems for length-based manufacturing. Today ADVARIS' clientele includes large international companies as well as small and medium manufacturing firms in 14 countries.
New generation solution
In spring 2016, ADVARIS presented a new generation of its sector-specific solution – ADVARIS Cable. The new release, and especially the further developed MES module for optimized machine utilization, integrated variant management, and machine and process data capture, has been very well received by users all over the world.
ADVARIS Cable replaces many individual solutions. It is the most comprehensive, fully integrated complete system for wire and cable manufacturers on the market today. The system is sector-specific, including preconfigured functions and process work flows to enable the manufacturers to extend their competitive advantage. From cable design and product data management, through manufacturing and quality control, to warehouse management, logistics and plant maintenance, manufacturers of length-based products have an overview of all processes in real time. Errors and potential waste can be quickly spotted and corrected, resulting in continuous optimization of production. ADVARIS meets the specific requirements of cable production such as length-based orientation throughout all processes, inventory control according to reel size and metal billing.
Industry 4.0
With its innovative, high-quality ERP/MES system and a comprehensive range of services, the software and consulting company offers ground-breaking solutions for the Smart Factory of the future. The ADVARIS MES module is the cable manufacturer's key to Industry 4.0. It can be initially installed as a lean solution, and subsequently extended in increments to reach the full functionality of a high-end MES.
Main modules of ADVARIS Cable
Product Data Management
Cable Design
Bill of Materials
Routing
QC Test Plan
Costing
Variant Generator
Compound Recipes
Manufacturing Execution System (MES)

Detailed Planning and Scheduling
Shop Floor Control
Production Data Capture
Quality Assurance (CAQ)
Traceability
Key Figures (OEE, etc.)
Plant Maintenance
Warehouse Management

Quotations
Sales
Length-based Materials Management
Procurement
Warehouse Management
Logistics
Drum Management
Invoicing with Metal Billing
Juha Hiltunen
Director, Project Management
juha.hiltunen@maillefer.net