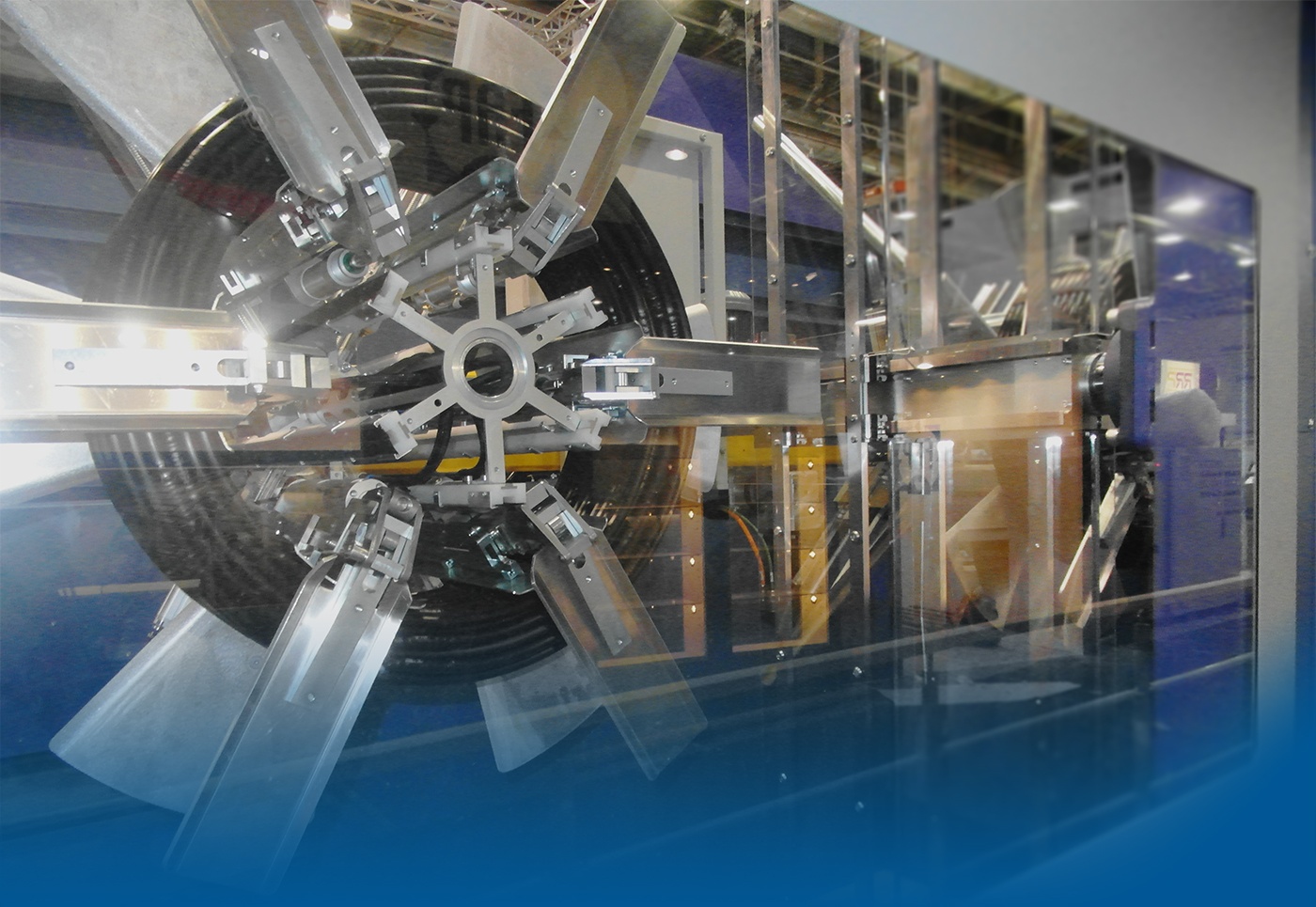 Maillefer engineers were very eager to present their prototype automatic dual coiler at last fall's K 2013 show, and with due cause. The newly announced TCA prototype highlighted months of efforts to completely revisit the successful design of its predecessor – the MWB. The TCA promises to offer customers the most advanced and competitive coiling solution possible. Indeed, Pipe & Tube industries are demanding a coiler that is ergonomic, safe, robust, reliable, easy to maintain and financially attractive.
"Our design team had a long wish list to respect. They had to come up with solid answers that addressed costs, quality, technology, and performance constraints while meeting customer demands," states Philippe Moeschler, Operations Director in Switzerland.
An early peek before release
Mr. Moeschler gives us a peek into what we can expect from the two TCA 1000 and 1300 models coming off the assembly line. "Modern construction methods allow us to build a machine faster and more efficiently. Critical moving parts, like the strapping components, are reinforced for a highly repetitive operation. Cycle times (i.e. time to reel transfer) have been reduced by up to 1/3 on average. The technology is completely new. Smart functions are built-in, which anticipate tasks and commands from the operator. A full safety analysis was done on the machine in order to have it equipped according to international standards. Simply said, we've built a better and smarter coiler."
Promise held
Responding on the TCA's cost, Mr. Moeschler continues with reserve "My sales colleagues are better prepared to communicate the price, but I can say this. By having completely renewed our automatic dual coiler, customers can now benefit from substantial savings. For me, we've held our promise to provide a truly advanced machine and a competitive coiling solution."
Maillefer's line of fully automatic dual coilers and reelers cover a wide range of Pipe & Tube applications. In the case of the TCA 1000 and 1300, both models specifically serve manufacturers of micro-drip irrigation heavy wall tube, heating & plumbing pipe, automotive fuel and vapor tubes, and other special pipe constructions.
Philippe Moeschler
Director of Operations, in charge of coiler components