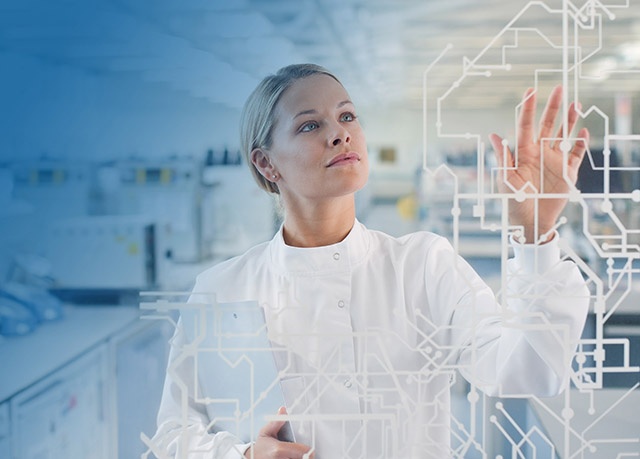 A giant leap in high speed buffering
Buffering is a key process step for making fiber optic cables efficiently. This process consists of placing optical fibers inside plastic tubes. Recently, we have taken a giant leap forward with the productivity of the buffering process.
It started by setting totally new limits for line speeds. Obvious process items needed to be redefined in order to more than double traditional manufacturing speeds. To confirm good cable quality, several process modifications took place.
The latest development steps were based on process modelling. By making a set of trials under different process conditions, the true interactions between the process parameters and product properties were revealed. It also helped in developing new features and characteristics for our machinery.
High speeds, yet high quality
High cable quality and high line speeds are achieved when the process parameters are optimally tuned. Excess fiber length is one of the main factors that limits line speed. This is caused by varying cooling rates of the plastic compound and other process variables. Line speed and water temperature determine the cooling rate resulting in varying degrees of crystallization and shrinkage. Other key factors for buffering process quality, besides the process parameters, are crosshead tooling, cooling water temperature, mid capstan location, fiber tension, and compression caterpillar speed and tension.
Process modelling
Maillefer offers process modelling as a Consultation product. In order to create a process model, a set of trials on either Maillefer's test line or on a customer's production line are required. Normally, 20 to 40 trials at different process conditions are needed to define a reliable model. Process parameter relations are too highly complex to be described by simple equations. Therefore, we have developed a versatile software solution. The process data that is entered allows the program to compute a model through use of neural networks.
The future is now
A product dependent model is customer specific. Once established, it becomes available for a particular configuration. With help of a model, customers can study their process limits without consuming expensive materials like fibers during costly trials. Also upcoming designs can be studied and evaluated.
Doubling production speeds on typical buffering lines while maintaining quality is a reality. Consider Maillefer Consultation and our process modelling capability to determine how the future can be brought to you.
Mikko Lahti
Director, R&D
mikko.lahti@maillefer.net