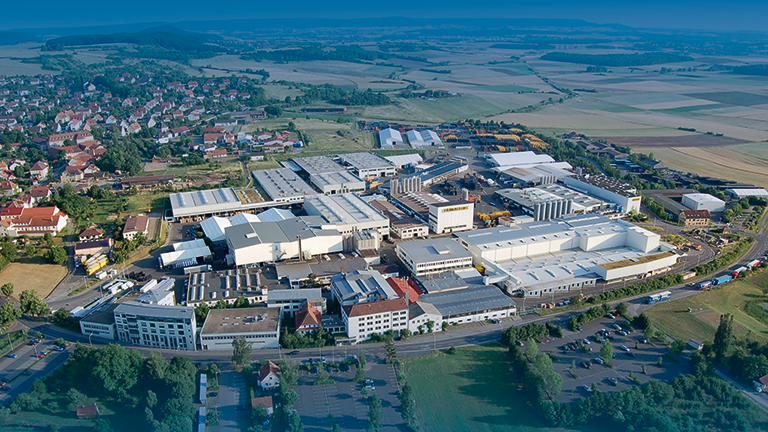 German based FRÄNKISCHE defines itself as an international family owned business with over 20 sites worldwide and a total pipe production exceeding 1.5 million meters per day. Maillefer knows them particularly well in one of their business sectors – heating & plumbing pipe.
Pipe for the building industry
When asked about the company's strengths in this sector, Mr. Harald Dingler, Technical Director Building Technology responds. "For potable water and heating installations, our alpex range is developed, produced and distributed by specialists in building technology." He makes reference to the multi-layer composite pipe made of PEX and aluminum typically produced on Maillefer's PCL lines.
New housing drives demand
"With current economic and political circumstances, we see demand for new housing rising. FRÄNKISCHE takes this as an opportunity to prove its high standards with customers, especially when faced with a broad spectrum of foreign competition having varying quality standards. Plus there is much price pressure from all the various solutions on the market."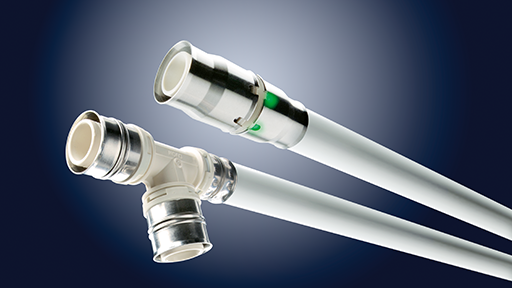 Composite pipe with fittings. Property of FRÄNKISCHE © 2017
Water quality at a premium
In the future, FRÄNKISCHE expects the quality standards for potable water systems to further increase around the globe. "We focus on (pipe with) the highest quality and hygiene standards. We provide our customers with elaborate system ranges to offer them a complete portfolio from FRÄNKISCHE."
Working to improve capacity
To meet the future challenges, Mr. Dingler continues. "We choose to respond with high quality brand products in our alpex range and cost efficiency. Improvements are being made by upgrades to the production processes and equipment, as well as offering a wide spectrum of innovation and services to our customers." He sees Maillefer as "…offering a good cost/performance ratio and supporting us with their know-how as they did in the last decades."
FRÄNKISCHE has recently acquired multi-layer, high-performance extrusion capacity from us. Mr. Dingler describes some key advantages, like the "…high output capacity of the equipment, a broad experience in extrusion & processing, and great service support. Furthermore we highly appreciate that Maillefer's specialists have long experience at Maillefer. It's a factor which secures the quality of service support and the long-term collaboration between our two companies."
Relying on expertise from the start
Improving on quality and production efficiency are important targets, states Mr. Dingler, as well as adapting the production capacities to the increased demand worldwide. "Maillefer supports our projects by having an expert already at the planning stage of new extrusion equipment. Requests for adaptions get realized very fast. For the future we hope that Maillefer will include us into further developments and continue offering a quick service support."