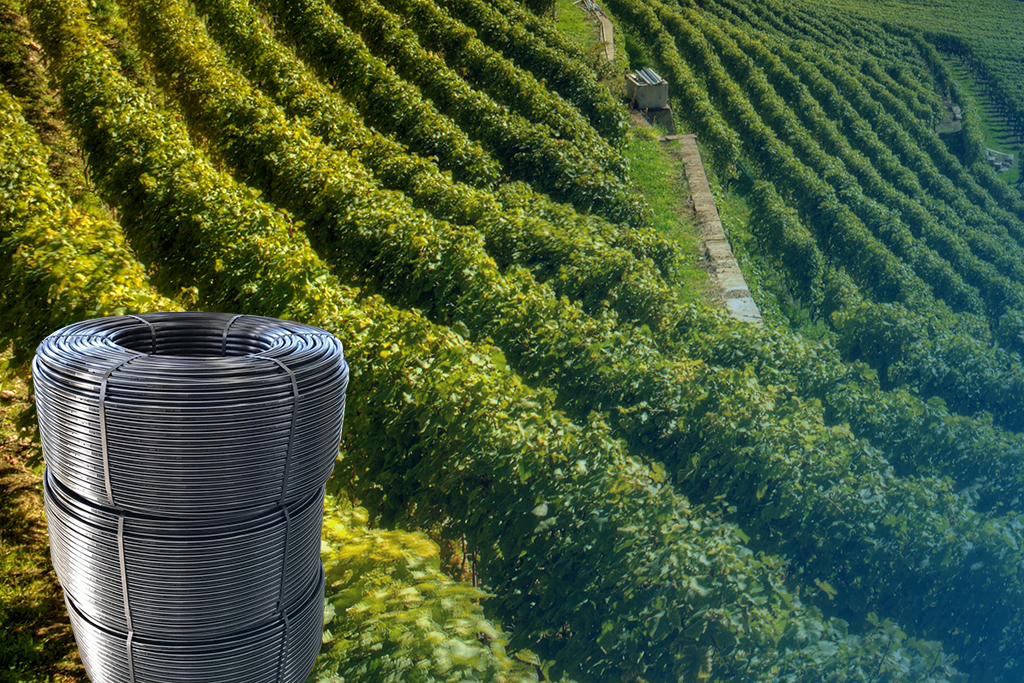 Count up to 90% of volume for the main layer in a triple layer tube construction. That is the proportion of material employed in comparison to the two skin layers, which make up a heavy wall micro-drip lateral. So imagine the costs reductions if you could purchase less costly virgin material or even better, include recycled material. Maillefer offers you such possibilities. And that is just one of the advantages you get from our PIL 032-FH//Extend and ///Explore lines.
Strategic material purchase
Producers report that direct material costs make up 80% to 85% of the costs of manufacturing micro-drip laterals used in landscape and agriculture irrigation, with the remainder attributed to direct labor and manufacturing overhead. So understandably with 90% of polymer going to the main layer, it represents the largest share of direct material costs.
Set the groundwork for cost reductions by pushing the processing window wide open. With our extrusion solutions, you have choices from the variety of material that can be processed. The result is gains you leverage when negotiating with suppliers. Pay less for virgin material through strategic purchasing, or opt for recycled material at more advantageous prices.
Expressing extrusion
There are added benefits of optimum extrusion flow and melt capabilities when working with our triple-layer extrusion group. Equipment that comes standard with melt or metering pumps is readily available from machine makers. We look at it differently. What we build into our extruders offers you the freedom from working with such auxiliaries. At Maillefer, you get extrusion in its true and pure expression.
A measure of quality
We have our own components for emitter sorting, insertion and drilling. Mastering this specific know-how translates into giving you tight tolerances for emitter spacing and the rolling space average (i.e. average space between 101 drippers). The ability to produce laterals with exact spacing and in turn exact lateral lengths are a measure of product quality.
In it for the longterm
Our solutions are complete and available to you from a single source. With in-house specification, engineering, assembly and servicing, we ensure our support throughout the entire life-cycle of the delivered equipment.
Ernst Geider
Technical Sales Director, Micro-Drip Irrigation Solutions
ernst.geider@maillefer.net