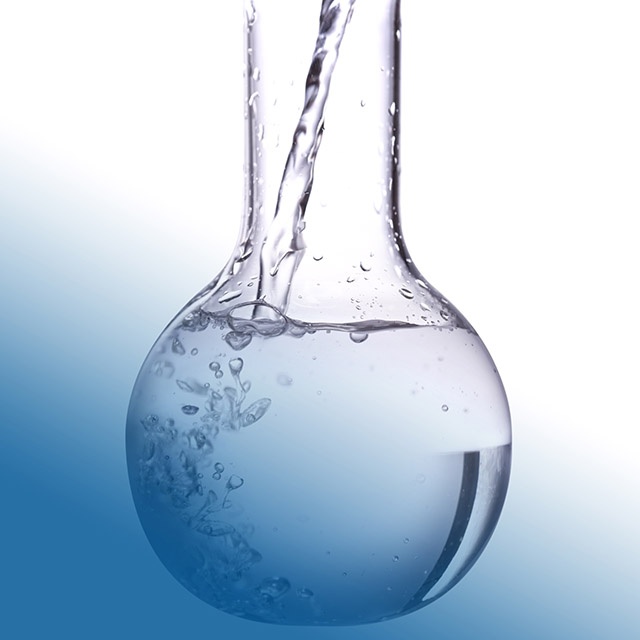 Traditional XLPE cables are produced with ready-made compounds from various suppliers. These compounds have predefined recipes of base LDPE, antioxidants and peroxide. In R&D, our aim was to develop Smart Dosing for combining separate compounds online during extrusion.
R&D Background
Online dosing offers improvements in several aspects. There is a wide range of suppliers offering base LDPE grades for cable insulation without peroxide and antioxidants. Customers have a large freedom of choice. Traditional XLPE compounds are limited to using chemicals that are solid at room temperatures, otherwise the compound would suffer from chemical sweat out. Shelf life makes storing premix compounds a concern.
The use of online dosing removes some of these restrictions and gives the cable manufacturer a wider selection of peroxides and antioxidants. Online dosing offers a significantly longer shelf-life. Using alternative peroxides can even result in increased extruder outputs and longer production runs.
Leveraging experience
Our Smart Dosing is a system for both antioxidant and peroxide dosing. The system consists of two separate feeders with gravimetric loss in weight measurement for accurate dosing.
Maillefer has decades of experience in developing reliable systems for power cable production. This experience as well as invaluable customer feedback has been combined to develop the best possible system from process and maintenance point of views.
Material cleanliness is a must
During the development of our Smart Dosing technology, we focused on respecting conditions for high voltage cable production with online dosing. We took extra care in choosing the right dosing principle, components and materials to minimize the risk of introducing contaminants into the insulation. Smart Dosing ensures that cable
insulation cleanliness will not be compromised.
Tailored for the CV process
We have made extensive process development in optimizing the extrusion geometry to comply with the online dosing. As a result, our Smart Dosing has no impact on extruder stability while it guarantees excellent distribution of injected ingredients. It is achieved with direct injection of the ingredients into the extruder barrel. Our new Smart
Dosing guarantees a perfect match with the CV process and ensures excellent product quality.
Smart Dosing is ready
The new Smart Dosing system has shown very promising results. We have made successful improvements in the dosing system design as well as the extrusion geometry. The model cables produced with online dosing of XLPE have shown good geometrical properties as well as excellent peroxide and antioxidant homogeneity in the insulation material.
Janne Harjuhahto
R&D Engineer, Wire & Cable Business Line
janne.harjuhahto@maillefer.net