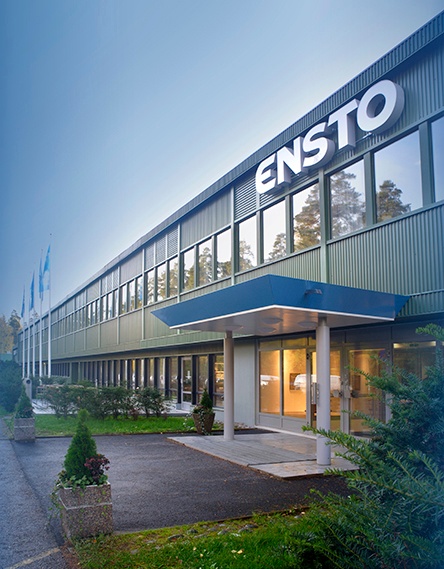 Ensto headquarters in Porvoo, Finland.
Ensto Group
Established in 1958 by Mr. Ensio Miettinen and the company is still family owned
Three business units: Ensto Utility Networks, Ensto Industrial Solutions and Ensto Building Technology
Headquarters in Porvoo, on the southern coast of Finland
1670 employees in Europe and Asia
Turnover 280 million euros
Specializes in development, manufacturing and marketing of electrical systems and supplies for electrical power distribution and applications.
Ensto has a new Maillefer production line for heat shrinkable tubes. The line produces heat shrinkable tubes for low and medium voltage solutions − used in power cable joints and terminations up to 36 kV.


Quality and flexibility
"We chose Maillefer because they could deliver functional solutions as a whole", commented Mr. Anssi Aarnio, Product Development Engineer at Ensto Utility Networks. The extrusion group and crosshead from Maillefer provided great flexibility in the production process and materials. The same crosshead is suitable for production of all the extrusion products in Ensto's inventory with a varied number of extrusion layers. "The production line has been working reliably and
especially the line control software and parameter monitoring are working commendably", Mr. Aarnio continues.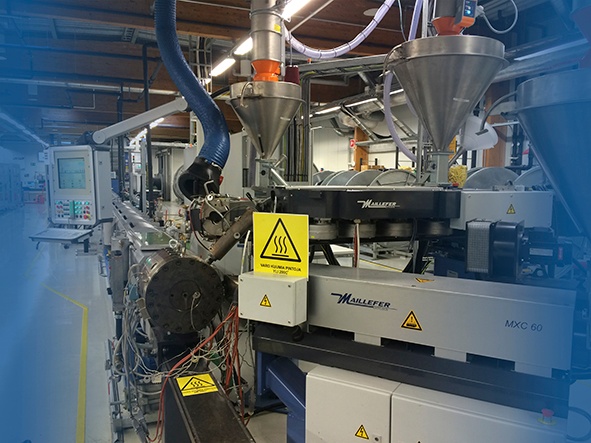 Maillefer extrusion group with three extruders and a triple layer crosshead offer great flexibility.


Ensto uses a wide variety of material recipes in their different products. It presents significant challenges for the crosshead and tool design. "Maillefer equipment makes it possible to manufacture multiple products with a wide range of compounds, including multi-layer co-extrusion", Mr. Aarnio describes.


Surface matters
Maillefer has been studying the use of high technology surface coatings in extrusion tooling for several years. High technology surface coatings are an effective solution for several challenges common in extrusion lines. Our close cooperation with Ensto has helped us both in testing and developing more sustainable extrusion solutions which require less maintenance between production campaigns and increase operator friendliness of the extrusion line(s).


Cooperation benefits both parties
Different high technology surface solutions were tested on Ensto's production line in Porvoo, Finland. The results were very promising and the line operators were more than pleased with the increase in product quality and process stability. "The results were as good as they could possibly get. In my opinion, we should apply this coating to all of our tools in the future", commented Jukka Räisänen, Extrusion Line Manager at Ensto.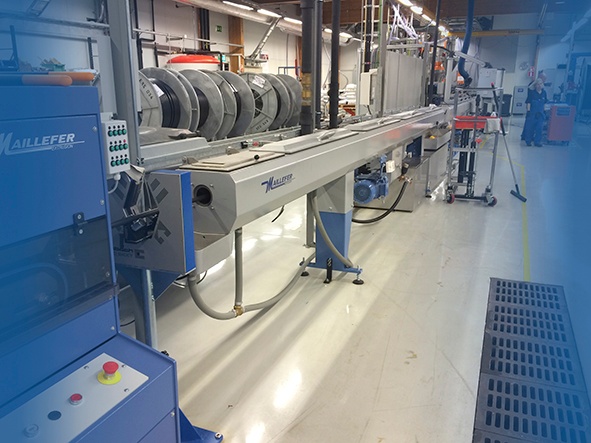 Maillefer extrusion line for heat shrinkable tubes.


After the successful trials both parties were thrilled with the results. "We will definitely continue using this surface coating in our extrusion tooling. We are very excited to explore new applications for the coating together with Maillefer", Mr. Aarnio sums up.
Janne Harjuhahto
R&D Engineer
janne.harjuhahto@maillefer.net