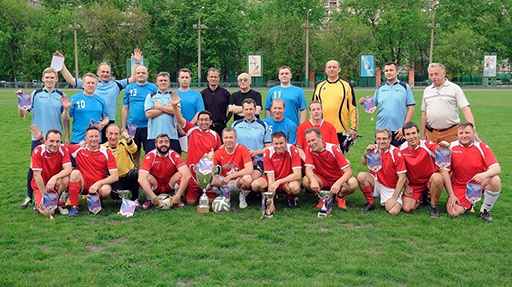 Maillefer participated in the 7th International Wire and Cable Trade Fair that was held on May 12 - 15, 2015 in Moscow.
Our specialists from the Finnish, Swiss and Moscow offices hosted guests at the Maillefer booth FOB31 in the Pavilion Forum. 185 exhibitors from 25 countries participated in the event and more than 10,800 business visitors attended the wire show.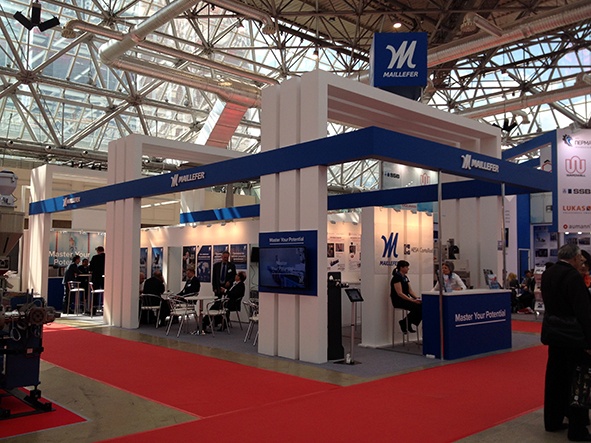 Reviving markets
Despite the market stagnation in the Russian economy we noticed a positive trend toward a growing interest for Maillefer equipment and solutions from both newcomers and our familiar customers. Productive negotiations were conducted with management and specialists from Belaruskabel, Elektrokabel, Energokomplekt, Kamkabel, Kavkazkabel, Sevkabel, Tatkabel, Tomskkabel, Uncomtech, Yuzhkabel, and many more. Current projects and new development plans were discussed. We noticed that the focus of visitors' concerns has shifted to high voltage cable, aviation cable and fiber optic cable production. Many questions and interest was aroused by our new R&D Center in Vantaa. Several customers showed their willingness to conduct tests on their processes at Maillefer's facilities in Finland.
Team work is the key
On May 11, a day prior to the wire show, the traditional soccer match between the Intercable (international cable makers and cable equipment and materials producers) and Elektrocable (cable products manufacturers) associations was played at the Energia stadium. This year the Intercable team won a very tight match by 2 to 1. Maillefer was proud to be part of the winning team. Thank you also to the opposing team for a good game.
We are sure this trade fair strengthens not only Maillefer's position in Russia and the other CIS countries but also brings us new opportunities and customers.
We would like to express our sincere gratitude to all our customers and partners who visited us at the exhibition. Hope to see you again in 2017.
Vitaly Meschanov
Head of Representative Office Maillefer SA
vitaly.meschanov@maillefer.net